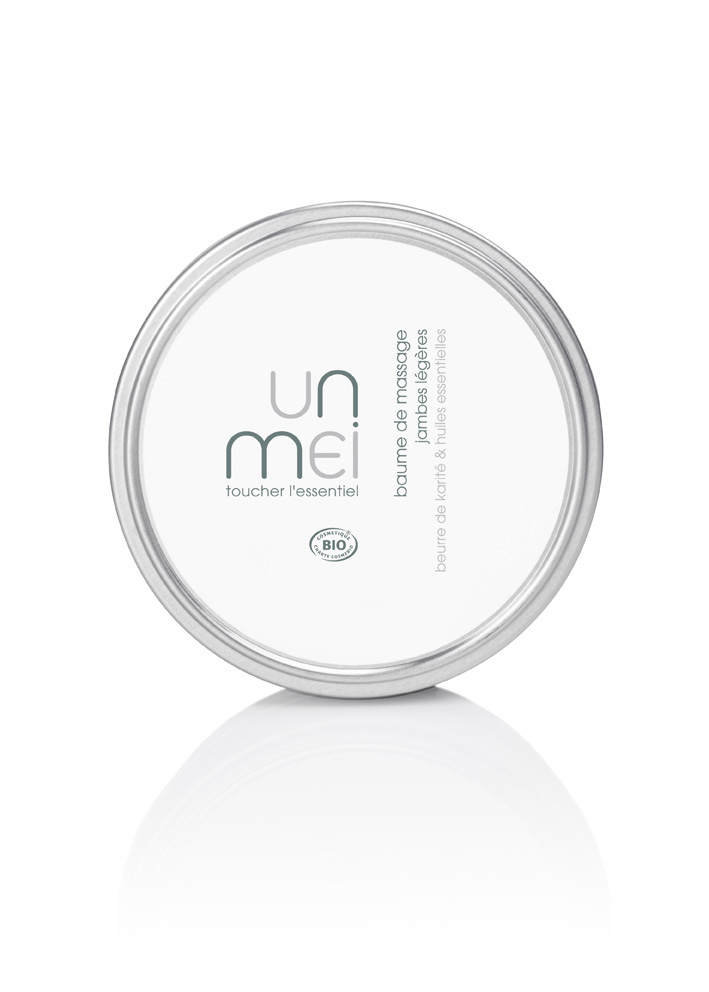 Massage Balm 150gr DK 199,00
10% price reduction with a HAVEN ClubCard
Description
unmei light leg massage balm combined with an organic hydrating shea butter base, organic beeswax as well as jojoba and sesame carrier oils, and toning pine with peppermint.
what's good about it
A combination of ingredients to stimulate blood circulation and lymphatic system, relieve heavy legs and hydrate your skin.
Shea butter – shea butter has been used in Africa for centuries. It is said that Queen Nefertiti used it to pamper her legendary beauty!
Beeswax – a vital ingredient to obtain a soft balm: softening as one uses it; it possesses scaring and appeasing qualities.
Pinus pinaster essential oil – warms and relaxes tired and sore muscles, helps eliminate toxins.
Peppermint essential oil – strong pain killer and antalgic, freshens or warms up depending on your needs. Anti-fatigue and excellent toner, gives energy to tired legs and soothes sore feet.
Jojoba carrier oil – very liquid and resistant, it has other virtues : anti-age anti-acne.
Sesame carrier oil – great feel, also anti-UV and regenerating.
Ingredients
Natural ingredients – UTYROSPERMUM PARKII*, SIMMONDSIA CHINENSIS*, CERA ALBA*, SESAMUM INDICUM*, PINUS PINASTER*, MENTHA ARVENSIS, TOCOPHEROL, LIMONENE.
*organically grown ingredients. 99,15 % of all ingredients are organically grown
Certifications
Paraben free, GMOs free, no additive or artificial colouring
made by Prophediet SARL Prophessence 32390 Gavarret sur Aulouste for unmei